This weekend at Jericho
"Be Sea" Day Long Weekend @ Jericho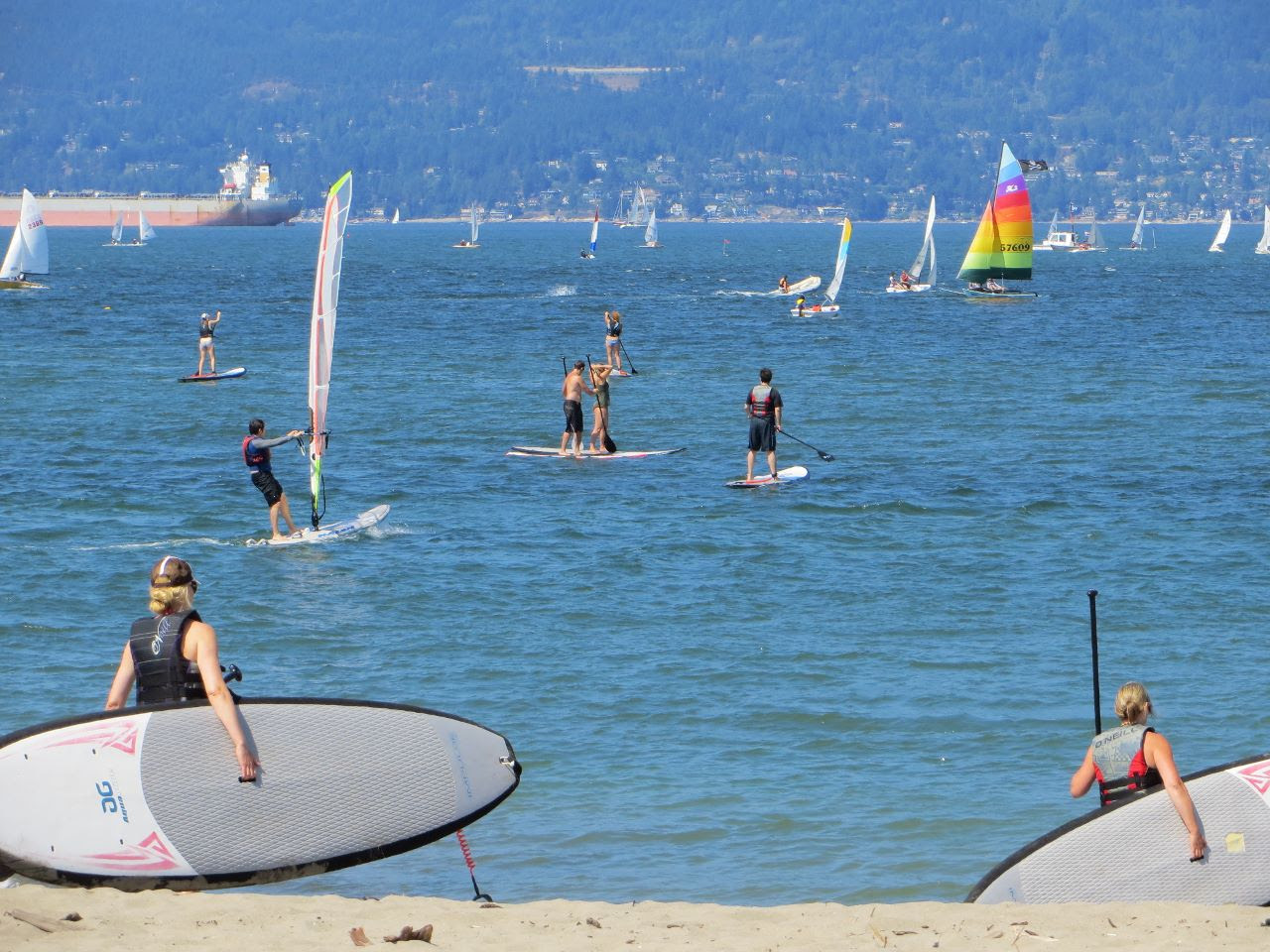 There is something distinctive about life here on the left coast of Canada, in this province of British Columbia, that easily inspires people to follow their noses down along the salt scented Pacific air beach path, to mess around in boats at the liquidly source of all life- it is our very essence.
It's not something that started in this generation or the last, or even in the time since British Columbia first boarded the good ship Canada in 1871. As long as people have lived near these sand swept, rock reinforced Pacific Ocean shorelines they have felt an intimate connection with the sea and nowhere is this more apparent today than at the Jericho Sailing Centre.
From the relatively landlocked hub bubs of Toronto, Montreal and other Canadian population centers it's hard for non-Pacific inhabitants of our country to imagine we BC left "Coasters" without sandals, surf shorts, super shades, sunscreen, sun tanned skin and hair blowing in the wind, well bent on a good time at the beach. (Perhaps the leading catalyst for Easterners who jump ship west). On BC Day the beach is where many of us will "be".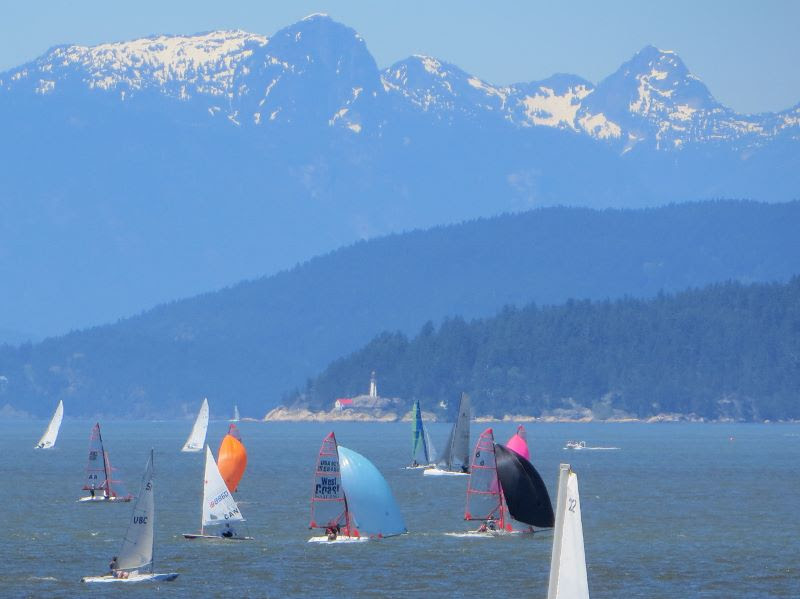 If the weather fits the long range forecast for our provincial holiday ( and for the real Jericho junkies even if it doesn't), the waves of English Bay will be streaked with the wakes of a thousand tiny ship trips launched from Jericho Beach out of Vancouver's low cost ocean community centre. The kayak, rowboat, sailing dinghy, windsurfer, stand-up paddleboard, skim board, SUP or other naturally powered craft you command could be among that holiday flotilla.
This Monday make plans to exercise your "Be Sea" essence. Live it up to the beat of the provincial motto "Splendor without Diminishment", throw on your surf shorts and sandals, slap on some sunscreen and your shades, turn your back to the east with a smile and come celebrate BC Day at the Jericho Sailing Centre.
SATURDAY NIGHT: 2014 Celebration of Light Fireworks August 2nd
  The second and third shows of the annual Celebration of Light fireworks takes place this Saturday over English Bay. If fireworks turn you on, "Celebration" is a perfect accent to three Vancouver mid-summer night eves right in the sweet spot of summer. The fireworks are best viewed from English Bay Beach. Kits Beach offers a next best view with Jericho accommodating the cheap seats – distant view but easier parking and disembarking when the show ends. Seating at the Jericho Patio and Grill is tough to find after 2030H. The rooftop deck will be open to members & their accompanying guests (60 maximum) with security in place to enforce no alcohol or smoking. The remaining show dates are July 30 and August 2; Start time 2200H.
For more information on the Celebration of Light switch on their website at:
Extreme Marine Hazard: Celebration of Light Fireworks
One of the most dangerous situations for operators of small water craft in Vancouver occurs at the conclusion of each Celebration of Light fireworks show. Hundreds of powerboats are hastily heading for home in all different directions and the sea surface is filled with crossing boat chop on waves. Lights from boats and downtown reflect everywhere and a kayak, canoe, rowboat or other small vessel is almost impossible to see, even if the power vessel Skipper hasn't been drinking, and in some cases, he has.
The Jericho Sailing Centre Association advises our members and other small, naturally powered craft to not put themselves in this vulnerable position. If you choose to be out there, please remember that the Coast Guard and other safety boats will have their hands full and may not even be able to locate your craft within the boating frenzy if you need them. Also remember, that you the Skipper, as always, are solely responsible for your safety and that of your crew.